Boston
Custom Blinds, Shades & Drapery
Many different enclaves make up the greater Boston area, each with its distinctive character. Beacon Hill is famous for its stately elegance, Cambridge is a hive of high-tech innovation, Waltham offers suburban spaciousness, and East Boston is on the rise with all the condos cropping up around Boston Harbor. At Stoneside, we have a comprehensive array of custom window shades, blinds, and drapes to serve our diverse clientele in the Boston region.

Boston is a thriving metropolis at the forefront of tourism, higher education, medicine, finance, and several other industries. These opportunities draw people to the area, but it's Boston's vibrant neighborhoods that make them want to stay. Back Bay's Victorians are charming and offer easy access to Newbury Street shops. Jamaica Plain cultivates a warm neighborhood feel with its open spaces and clusters of Italianate and Greek Revival homes. And West Roxbury's Colonials are an ideal place to settle down and raise a family. Stoneside window treatments suit any style of home.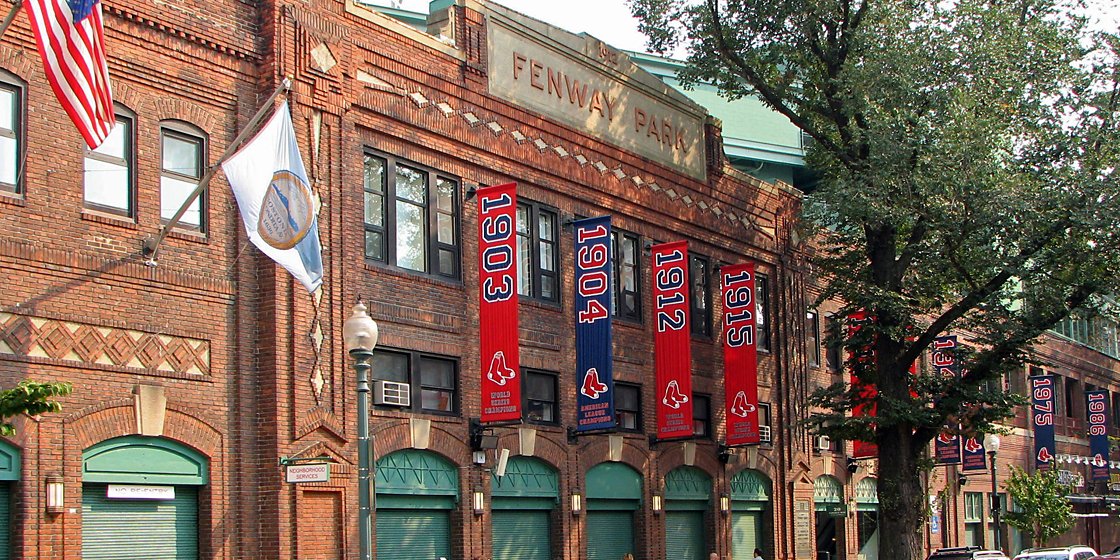 Whether you have a brownstone in Back Bay, a loft in South Boston, or a high-rise condo in the financial district, we can help you create a stunning, high-end window treatment design that will elevate the look of your home or business in Boston. From soft roman shades to modern smart home-compatible solar shades, we have the selection of products paired with the eye of an expert designer and the best customer service you'll find in the industry.
To get started, call
617.209.3240
or
Live Chat
to schedule a free virtual design consultation from the comfort of your home with our
Boston
Design Team.
Window Coverings That Transform Your Boston Home or Office
When you buy window shades, blinds, and drapery from Stoneside, you're assured of getting the highest-quality window coverings, with all of our materials manufactured to your project specifications
in the United States
.
Classic
wood
and
faux wood
blinds are an ideal match for Boston's timeless Federal and Georgian homes, as well as modern and contemporary condos and apartments. Easy-to-operate
roller shades
are offered in a wide selection of colors, fabrics, and textures that can be customized to complement any interior design. Waterfront dwellings near the harbor benefit from
solar shades
, which help reduce glare. Residents in bustling areas of the city can get much-desired privacy with options for blackout blinds and shades. These window treatments may also be combined with
custom drapes
for a design statement that is uniquely yours.
At Stoneside, we serve as your project manager, overseeing every part of the process from design to installation. We start with a free consultation, where our designer gets to know you, learning about your vision for new window treatments and discussing whether blinds, shades, or drapery will work best for your needs. You'll be provided with plenty of showroom samples so that you can get a real feel for the colors, textures, and patterns and how they will look in your home or office. When you've made your choices, you can then add on amenities such as valances, decorative elements, or convenient
motorized
operating systems. Once your window treatments are ready, our professional installers complete the job. It's five-star, client-focused service at every stage, ensuring you are truly happy with the final result: the revitalization of your home or office.
Frequently Asked Questions
Why are custom window treatments preferred over mass-produced treatments?
Custom coverings can reflect your unique style. Not all homes look the same, so window treatments shouldn't either. By their nature, mass-produced products tend to come in a limited number of styles and sizes. On the other hand, custom treatments can be crafted with your personal aesthetic and sizing nuances of your windows in mind. Further, mass-produced window treatment options are far more likely to show signs of wear and tear after you buy them. Individual slats are fragile and may break or become warped from exposure to sunlight and gravity; fabrics may fade or buckle.
What are the advantages of working with a local window treatment company?
Since we are in your neighborhood, we know what makes your home unique and how to create the perfect solution to transform your space. Our design consultants can come to your home or office to get a feel for how you interact with your space, ensuring that we have a complete understanding of how you want to feel in the room before creating a design plan. Further, our professional installation specialists are able to collect final measurements to ensure everything is going to fit perfectly. Our installation specialists are available should you need assistance with your products, whether it's reprogramming a motorized shade or simply if you have questions and would like a tutorial.
How does Stoneside's five-star design process work?
Our five-star design process ensures you have fun discovering a custom solution to meet your needs! It all starts off with a free in-home consultation with one of our design consultants to help you explore the possibilities. Your design consultant will ask about what you're hoping to accomplish, your needs, your budget, your sense of style, and the vision you have for your home or office. We will share photos, narrow down the options, and look at swatches of our materials to help create an amazing look for your home. Once your order is entered, we'll schedule one of our skilled professional installers to come to your home and perform a final measure. We precision cut every material to spec, so your window treatments fit perfectly. Our skilled technicians carefully assemble, test, and inspect each shade to make sure we meet or exceed your expectations. Finally, on your installation date, one of our installation specialists will arrive on time to install your products, explain each step of the process, and answer any questions.
What window treatments are popular?
Simple, sleek roller shades are one of our most popular products. They roll up into a compact position when not in use and come in a vast array of colors and patterns. Soft treatments are growing in popularity, including Roman shades and drapery. Roman shades are also very popular for their warmth and variety of textures and patterns. Roman shades combine the idea of a roller shade and drapery, folding into a compact stack when not in use while still creating that lush appearance. Custom drapery can create the illusion of taller ceilings and add an elegant, dramatic effect.
How do I choose which window treatments are right for me?
We know how overwhelming the options can be – from product choice to designer accents. We have developed our five-star design experience to help you create the perfect solution to transform your home. Our trained design consultants and professional installers are here to take care of everything from design to installation.
Top-Down Bottom-Up Cellular Shades Create A Dreamy Sleep Environment
Get a great night's sleep regardless of the sun! The Stoneside team helped this Boston client create a haven for sleep with top-down bottom-up blackout cellular shades that allow for a high level of privacy and light customization without sacrificing style.
Featured Product and Material:
High Visibility In The Workplace
Visibility can be crucial to sustaining a productive, happy workspace. For this commercial project in Cambridge, the designer created a solution that kept the sun at bay, complemented the building's brick, and maintained a view of the outdoors.
Featured Product and Material:
Solar Screen 3000 3%
Ebony Pearl
Enjoy the View With Sun Protection
Sun protection and enhancing a home's surroundings don't have to be mutually exclusive ideas. The designer utilized solar shades for this Boston home to allow the enjoyment of the cityscape while tamping down on the sun's impact.
Featured Product and Material:
Stoneside
Boston
Communities served by our
Boston

Design Team
Stoneside
Boston

Local Office
Stoneside
Boston
100 Cambridge Street
Suite 1400
02114
By Appointment Only
To get started, call
617.209.3240
or
Live Chat
to schedule a free in-home or virtual design consultation.
Please contact us
by phone or live chat only
during the available hours.