Costa Mesa
Custom Blinds, Shades & Drapery
With access to amazing art, fashion, food, and interior design, Costa Mesa residents appreciate quality, which is reflected in many of the city's neighborhoods. The residential towers in South Coast Metro are sleekly sculpted, like the public art in nearby Noguchi Gardens. Over in Eastside Costa Mesa, the beautifully appointed homes on charming streets are just blocks away from the hip shops and eateries on 17th Street as well as the natural wonders of the Back Bay. And there's a range of homes, apartments, and condos in the master-planned neighborhoods of Mesa Verde and Central Costa Mesa. Stoneside has custom window treatments to transform any space anywhere in Orange County.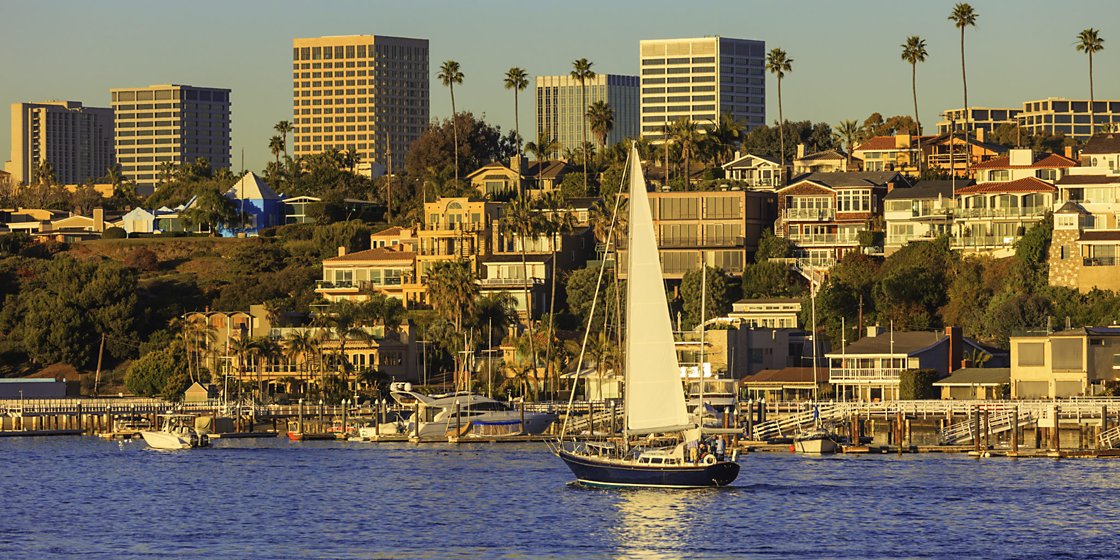 Costa Mesa is one of the most exciting cities in Orange County. Renowned for ultra-luxe shopping at South Coast Plaza, the world-class cultural performances at Segerstrom Center for the Arts, accessibility to nearby John Wayne Airport, and a hot dining scene, this is a city that offers residents and visitors alike the best of everything. It's no surprise, then, that Stoneside has made Costa Mesa its hub for offering Orange County the finest in residential and commercial window shades, blinds, and drapery.
To get started, call
949.200.6411
or
Live Chat
to schedule a free virtual design consultation from the comfort of your home with our
Costa Mesa
Design Team.
Window Coverings That Transform Your Costa Mesa Home or Office
Whether it's our five-star service or our exceptional products, Stoneside's commitment to excellence shines through. Our selection of custom window shades, blinds, and drapery is unparalleled and gives Orange Countians terrific options to choose from, no matter where they live or work. Plus, our clients get the reassurance that comes from buying well-crafted window treatments
manufactured in the United States
. We have complete quality control, from the initial design order to the installation.
Our window treatments are incredibly versatile and can be adapted to many different design aesthetics.
Wood
and
faux wood
blinds offer a modern, fresh spin on a classic, with chic paint color and stain choices. The clean, streamlined shape of
roller shades
highlights any home magnificently, especially when you customize them from a wide range of colors, patterns, and textures. Westside Costa Mesa's ocean view, bluff-top buildings can benefit from
solar shades
that help control UV exposure, and the city's more contemporary spaces are an ideal fit for
transitional shades
and their distinctive striped pattern. For added elegance, choose
Roman shades
or
custom drapes
that can be made from any of our hundreds of gorgeous fabrics. To create window coverings that truly suit your taste, tailor them to your home with decorative upgrades or innovative
motorization systems
that are the epitome of ease and convenience.
Ready to get started on transforming your home? Contact our Costa Mesa office from anywhere in Orange County and set up an appointment for a free consultation with one of our design experts. We'll oversee your project from start to finish because no detail is too small for us. When you see the quality of our window treatments and experience our dedication to service, you'll understand why Stoneside is the ultimate destination for custom blinds, shades, and drapery in Orange County.
Our
Costa Mesa

Design Team
Design Consultant
Gabby De Melo
Gabby is an Orange County native, passionate about anything outdoors. She is a people person by nature and enjoys meeting new clients and working with...
Gabby is an Orange County native, passionate about anything outdoors. She is a people person by nature and enjoys meeting new clients and working with them to re-imagine their homes and businesses. With a degree in interior design at Orange County College, 14 years of experience at design firms in California, and a history of traveling the world, Gabby's design soul runs deep. She believes the impact window coverings make is enormous, and she loves creating designs that make people feel happy in their space.
Installation Specialist
Madjid Langerjudy
With over 30 years of experience, Madjid is an expert in his craft. His favorite part of any project is the matter of creation - being able to turn pieces...
With over 30 years of experience, Madjid is an expert in his craft. His favorite part of any project is the matter of creation - being able to turn pieces into a beautiful finished project. While Madjid is fairly new to living in Orange County, all of his work experience has been in the area. When Madjid isn't helping his clients' visions come to life, he enjoys drawing animals and plants.
Frequently Asked Questions
Why are custom window treatments preferred over mass-produced treatments?
Custom coverings can reflect your unique style. Not all homes look the same, so window treatments shouldn't either. By their nature, mass-produced products tend to come in a limited number of styles and sizes. On the other hand, custom treatments can be crafted with your personal aesthetic and sizing nuances of your windows in mind. Further, mass-produced window treatment options are far more likely to show signs of wear and tear after you buy them. Individual slats are fragile and may break or become warped from exposure to sunlight and gravity; fabrics may fade or buckle.
What are the advantages of working with a local window treatment company?
Since we are in your neighborhood, we know what makes your home unique and how to create the perfect solution to transform your space. Our design consultants can come to your home or office to get a feel for how you interact with your space, ensuring that we have a complete understanding of how you want to feel in the room before creating a design plan. Further, our professional installation specialists are able to collect final measurements to ensure everything is going to fit perfectly. Our installation specialists are available should you need assistance with your products, whether it's reprogramming a motorized shade or simply if you have questions and would like a tutorial.
How does Stoneside's five-star design process work?
Our five-star design process ensures you have fun discovering a custom solution to meet your needs! It all starts off with a free in-home consultation with one of our design consultants to help you explore the possibilities. Your design consultant will ask about what you're hoping to accomplish, your needs, your budget, your sense of style, and the vision you have for your home or office. We will share photos, narrow down the options, and look at swatches of our materials to help create an amazing look for your home. Once your order is entered, we'll schedule one of our skilled professional installers to come to your home and perform a final measure. We precision cut every material to spec, so your window treatments fit perfectly. Our skilled technicians carefully assemble, test, and inspect each shade to make sure we meet or exceed your expectations. Finally, on your installation date, one of our installation specialists will arrive on time to install your products, explain each step of the process, and answer any questions.
What window treatments are popular?
Simple, sleek roller shades are one of our most popular products. They roll up into a compact position when not in use and come in a vast array of colors and patterns. Soft treatments are growing in popularity, including Roman shades and drapery. Roman shades are also very popular for their warmth and variety of textures and patterns. Roman shades combine the idea of a roller shade and drapery, folding into a compact stack when not in use while still creating that lush appearance. Custom drapery can create the illusion of taller ceilings and add an elegant, dramatic effect.
How do I choose which window treatments are right for me?
We know how overwhelming the options can be – from product choice to designer accents. We have developed our five-star design experience to help you create the perfect solution to transform your home. Our trained design consultants and professional installers are here to take care of everything from design to installation.
Solar Shades Block UV Without Hindering The View
Bring the outdoors in without braving the elements! The Stoneside team helped this client complete their modern beach-side condo with solar shades that protect their home from sun damage and heat gain while allowing them to keep their stunning ocean view.
Featured Product and Material:
Solar Shades Provide An Unobscured View
Window treatments are just as important in commercial spaces as they are in homes. The designer created a contemporary look by using solar shades to shield the room without obscuring the oceanside view of this trendy Laguna Beach fitness studio.
Featured Product and Material:
SheerWeave 5000
Chenille Marshmallow
Grey Hues Enhance The Modern Home
Something clean and contemporary! The Stoneside team helped this client complete their modern new home with these beautiful roller shades in grey hues.
Featured Product and Material:
Stoneside
Costa Mesa
Communities served by our
Costa Mesa

Design Team
Stoneside
Costa Mesa

Local Office
By Appointment Only
To get started, call
949.200.6411
or
Live Chat
to schedule a free in-home or virtual design consultation.
Please contact us
by phone or live chat only
during the available hours.