Window Valances & Cornices in Boulder
Valances and cornices provide an elegant finishing touch for your windows. Our versatile top treatments are available in a wide range of materials and styles: soft, flowing rod-mounted valances; crisply-tailored board-mounted valances; and stately, architectural fabric-wrapped cornices. Whether complementing other window treatments or installed alone, valances and cornices lend sophistication and style to any room.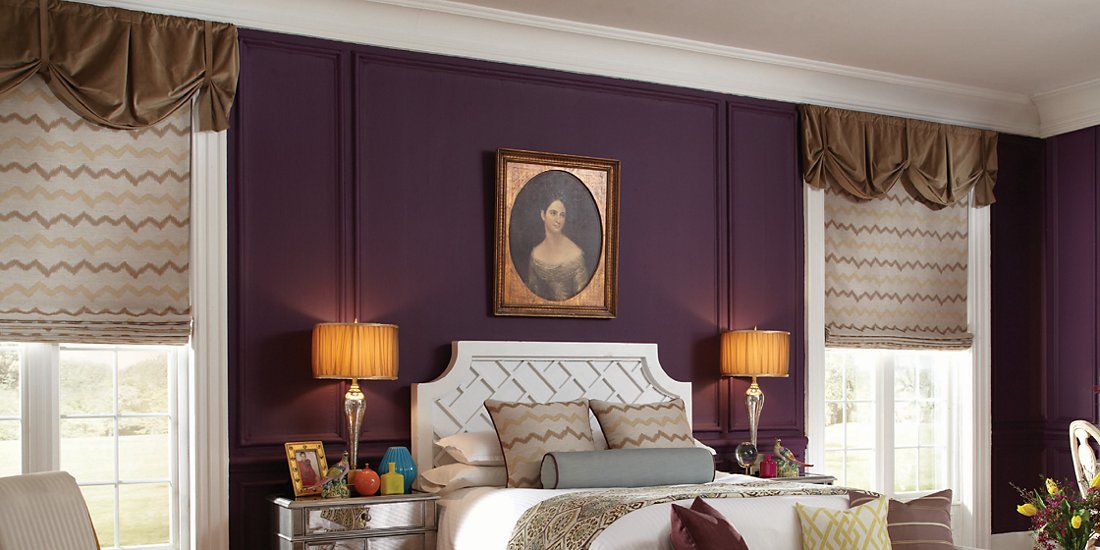 Rod-Mounted Valances
Top treatments can help you make the most of your window designs, whether paired with other window treatments or installed alone. Our stylish rod-mounted valances—also referred to as pole-mounted valances—are available in designs that range from contemporary and casual to more traditional and formal. With hundreds of materials to choose from, our expert design consultants can help you select the perfect rod-mounted valances to suit any mood or complement any decor.
View

Rod-Mounted Valances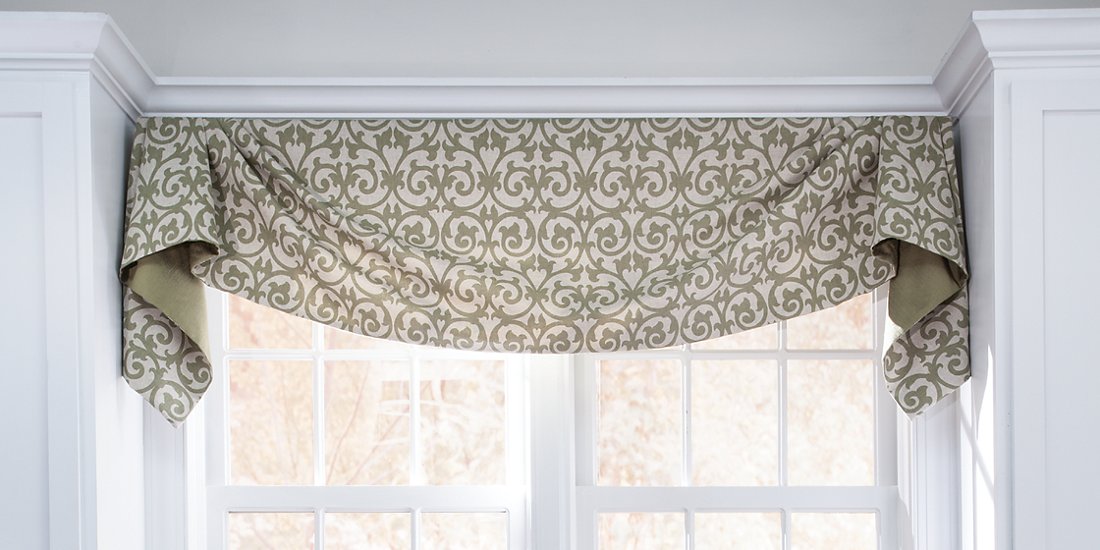 Board-Mounted Valances
A versatile and stylish addition to any room, board-mounted valances use a rigid backing along the front edge of the top treatment to combine the softness of a rod-mounted valance with the structure of a cornice. Board-mounted valances are available in a range of styles—from flowing folds to crisp pleats—and are custom-crafted in your choice of hundreds of beautiful fabrics. Whether you are looking to add depth and contrast to existing window treatments or are seeking a standalone solution, our board-mounted valances will help you create the perfect look.
View

Board-Mounted Valances
Fabric Cornices
Constructed from wood on all sides and skillfully upholstered in your choice of hundreds of beautiful materials, our fabric cornices add the ultimate finishing touch to any window design. Fabric cornices feature a sculpted, architectural look that provides depth, contrast, and drama to any room. Whether layered atop existing window treatments or used alone, fabric cornices draw the eye upwards and add height and grandeur to your windows, making an unforgettable statement.
View

Fabric Cornices
The Best Place for Valance in Boulder
Valances are the crowning glory of your window coverings. They're top treatments that sit above your blinds, drapery, or shades. They draw the eye upwards and add height, depth, and contrast to a window for a more expansive feel. Our custom valances and cornices are so striking that you can even use them on their own. With more than 300 fabrics to choose from, as well as numerous styles, you have a wealth of design possibilities. Whether you want casual, flowing folds or formal, precise pleats, you can easily achieve the look you want.

Our design professionals in Boulder are experts at working with clients to create their dream window treatments, and they can do the same for you. During a free consultation, our designer walks you through the process of selecting the right window coverings and valances to suit your taste and fit your budget. You can also get fabric samples to see what your finished valances will look like in your home.

We'll take care of all the details for you. Our team ensures your project measurements are correct before placing the order, and your valances are thoroughly inspected and assessed according to our rigorous quality standards. We even have in-house installers who provide white-glove service as they complete the transformation of your home. You get client-centered, five-star service every step of the way. Contact our Boulder office today to schedule a free consultation with one of our design experts.
Stoneside Valances in Boulder
Stoneside has served the Boulder area since 2010. Our designers come to you so you can see samples in the context of the lighting and the design of your home or office. We then help create a stunning window treatment design that will transform your space. Popular choices in the area include modern energy-efficient solar shades and innovative smart home-compatible motorized shades.
To get started, call
303.954.4262
or
Live Chat
to schedule a free virtual design consultation from the comfort of your home with our Boulder Design Team.
Stoneside
Boulder
Communities served by our
Boulder

Design Team
Stoneside
Boulder

Local Office
Stoneside
Boulder
1434 Spruce Street
Suite 100
80302
By Appointment Only
To get started, call
303.954.4262
or
Live Chat
to schedule a free in-home or virtual design consultation.
Please contact us
by phone or live chat only
during the available hours.